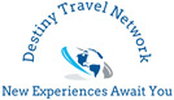 780-645-3348
4923 50th Ave, St. Paul
Join Our Home Team
We all get to that point in our lives where we just want a little more. Perhaps a new career path, perhaps more independence within your career path. Whether you are new to the industry or are a successful veteran of the industry, you may be just who is missing from our team. We offer unparalleled ongoing training. In addition to supplier training, our focus is on ensuring you have the best tools to propel your business forward. It is important to remember that without clients, you don't have a business, so our primary focus is in assisting you to grow your client list and expand your business. Our team is focussed on building a culture of inclusion, empowerment and inspiration. We offer an entire support team. From technical support, to sales and business development support. We along with our awesome line up of suppliers are dedicated to ensuring you experience the best possible success you can.
If you are an experienced Travel Advisor or new to the industry looking to join our team, please email destinytravelnetwork@outlook.com or call 780-645-3348.
The Benefits of Becoming an Agent
When you join Destiny Travel Network you become your own boss! You can work from home. You can choose your hours. Your commute is a few steps. Working from home will save you money and you will also enjoy tax breaks as well as a good work life balance.
You will travel to places you only dreamed of. You'll be the envy of all your friends. You will attend fun industry events. You will never stop learning! And while you concentrate on selling travel, we will have your back! We provide the booking systems you'll need, the accounting system, the ongoing support, your own page on our website and the industry's best marketing tools.
What Makes Destiny Travel Network Unique?
Destiny Travel Network has many unique benefits you won't find anywhere else. Starting with — We are a grassroots organization focusing on the entrepreneurial spirit. You will never feel like you are on your own as we are currently part of the largest group of retail travel agencies in Canada. You are part of a community of travel agents who you can reach out to at any time. Meet other agents on social platforms. Access our help desk about absolutely any question you may have. You will enjoy regular marketing sent to your customers on your behalf. Being top of mind with your customers is important in travel.
If you need training, you can learn the business from professionals who have been in the industry a long time, using professional textbooks and training materials that you can refer to over and over again.
You will have your very own page on our website which includes booking engines. Best of all? We offer the ability to retain a far greater share of commissions – up to 80%.
Please find some of the key points to consider as you make this very important decision:
Marketing:
All our marketing is included in your fees. And we do some of the marketing for you so that you can concentrate on selling travel. Our marketing uses multiple channels such as e-marketing, websites and social media platforms. We know how important it is for you to keep in regular contact with your customers.
Your own Personal Website:
We create your very own page on our bookable website and this is included in your fees! We have booking engines that include Hotel, Car, Cruise, Packages, Insurance and Excursions. And we keep your site content updated for you!
Training:
If you need training our training is delivered at your cost via webinar as well as textbooks and workbooks from an accredited training institute. We have elected not to use GDS systems such as Sabre or Apollo as these are complex to learn and would take up most of your training time. You won't need them to do your job and we don't want to slow you down.
Our Contract:
Our contract is renewable annually and we will always notify you in plenty of time before your renewal is coming up. And we don't put any restrictions on you if you choose to leave our network. We have low industry fees
We provide ongoing support
If you are an experienced Travel Advisor or new to the industry looking to join our team, please email destinytravelnetwork@outlook.com or call 780-645-3348.